Lacazette reveals why he didn't really celebrate after scoring against Leicester
|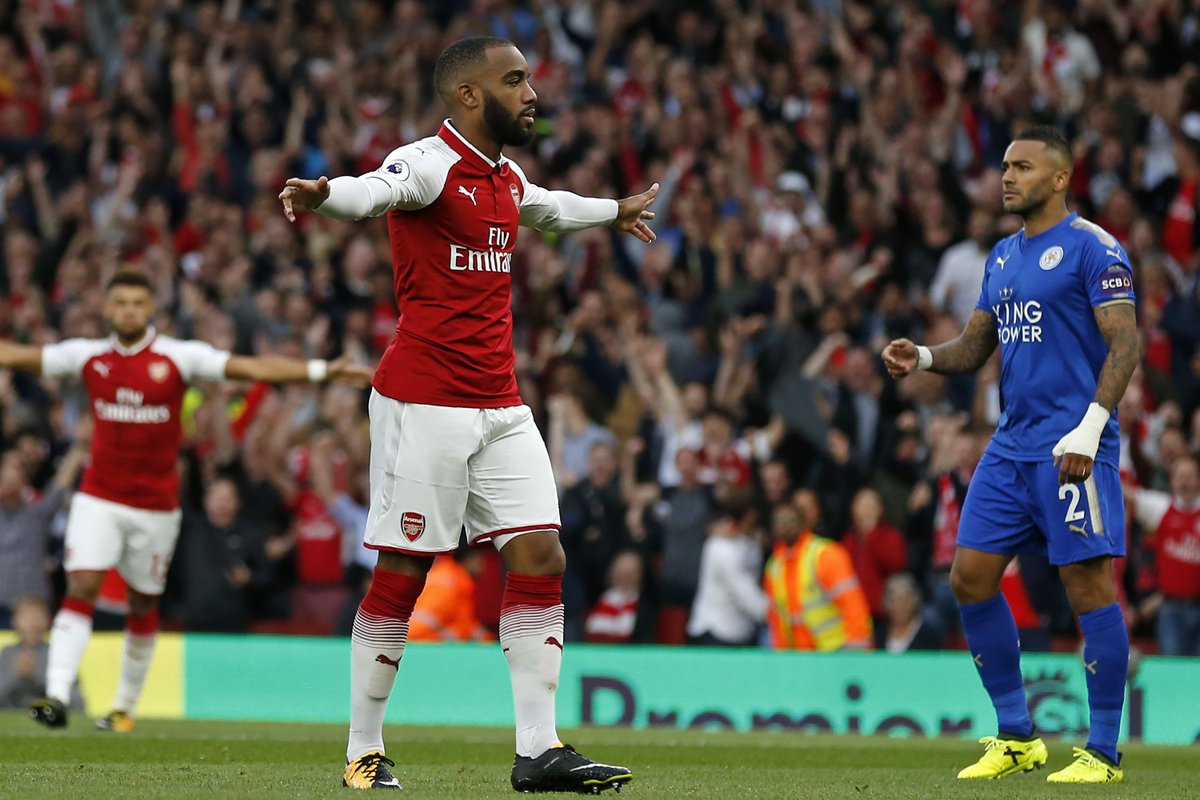 Alexandre Lacazette has explained why he chose not to celebrate emphatically after scoring his first goal for Arsenal.
The French striker registered three goals in preseason after joining the Gunners from Olympique Lyonnais in early July.
And Lacazette carried on that form for his new side on Friday, scoring with only his second ever touch in the Premier League.
However, the 26-year-old did not produce a classic celebration of sheer excitement after scoring his first meaningful goal in an Arsenal shirt and he has explained why.
"I think it was still too early [to celebrate properly when I scored]." the former Lyon star said
"That's how it came about but I think it was perhaps too early to celebrate because we didn't know how the match was going to pan out.
Lacazette also admitted that his new environment will take some getting used to.
"It was good. Obviously I'm still getting used to the English game, the positives and negatives, shall we say, but I'm learning. It's interesting." he added
"Let's say the referee tends to let play continue… and you only really understand that when you experience it. Not that it's a positive or a negative, it's just the way the game is and you get used to it. It's nice.
"It is different to the French league but I knew that already. It's up to me to adapt."