Report: Arsenal 2-0 West Brom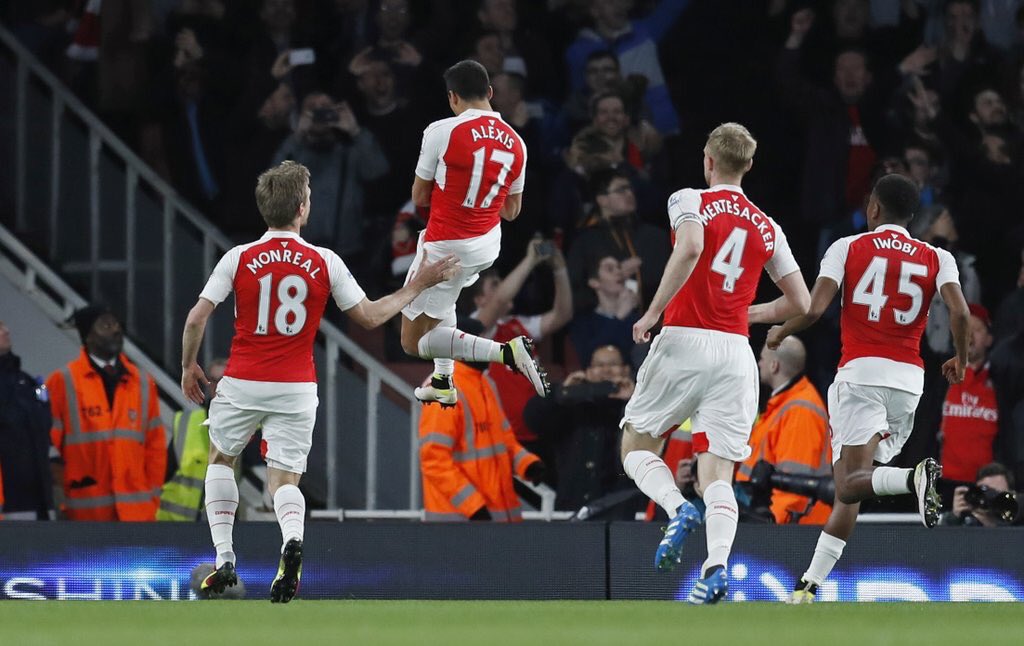 Arsenal moved back into third place on the table with a 2-0 victory over West Bromwich Albion in Thursday's Premier League clash.

After dropping more points on Sunday in the 1-1 draw with Crystal Palace, the Gunners were welcomed to the Emirates stadium by a far smaller crowd than usual as certain fans continue to make their frustration clear.
However, the hosts hardly made a big deal of the amount of empty seats in the stands courtesy of another fantastic effort from Alexis Sanchez who turned and shot brilliantly to give them a 1-0 lead after only six minutes.
West Brom then responded by hitting the crossbar from a corner-kick following a brief period of pressure from Tony Pulis' men.
But a sublime free-kick from Alexis Sanchez, seven minutes from half-time, ensured that Arsene Wenger's men went into the break with a comfortable lead.
The second-half saw the visitors give it a better go in what was becoming a one-sided contest but as usual, Arsenal squandered a few decent chances at the other end to keep the scoreline at 2-0.