Wenger on two players who had a 'very strong performance' against Sydney FC
|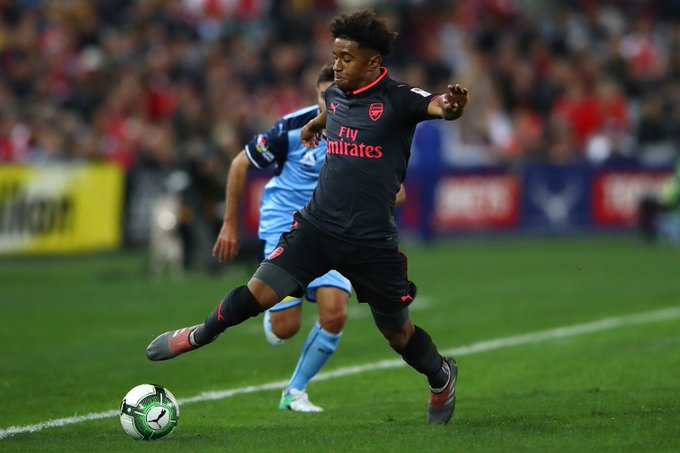 Arsene Wenger has heaped praise on some of his youth players following the pre-season friendly against Sydney FC.
On Thursday, the Gunners played their first game since the FA Cup final victory against Chelsea in May.
Arsenal's 2-0 win over Sydney FC saw a couple of the club's youth players enjoy some playing time.
And Wenger has heaped praise on the likes of Reiss Nelson and Joe Willoack following their performances.
"Since I've been in the game I've understood that you either have that [confidence] at 17 years of age or you don't," the Arsenal boss said.
"Some of the players I've had in my career have turned 18 years old and it seems natural for them to be on the pitch. They just think, 'Let's play' and Reiss behaves like that.
"They all did well today, Reiss Nelson, Joe Willock as well had a very strong performance. They are young, just 17 or 18 years old, so that is very promising.
"Pre-season is there for that, for me to understand how close they are. It's the first game, it's a bit early. What they've shown tonight means they have the chance of being very, very close."