Wenger: What I didn't like about my players on Saturday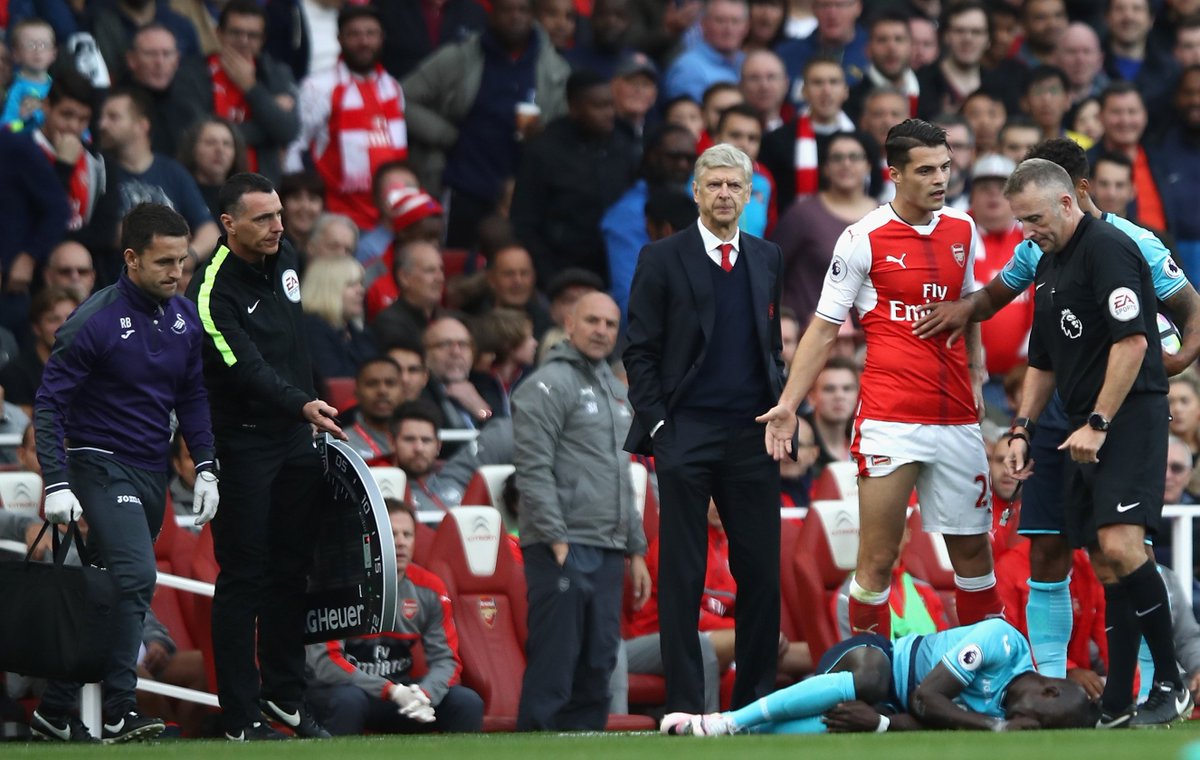 Arsene Wenger has picked out where his team failed to impress him in Saturday's victory over Swansea City.
Arsenal managed to end a woeful run of recent results against the Welsh side at the Emirates stadium by beating them at home for the first time since September 2011.
The 3-2 victory also saw the Gunners secure their sixth consecutive win in the Premier League which is the longest run by any team so far this season.
However, the fact that Bob Bradley's men managed to pull two goals backs meant Arsenal ahd to endure a nervy finish to the game on Saturday especially after the Granit Xhaka's red card.
Thus, Wenger has called upon his side to kill off teams when they have control instead of doing it the hard way.
"I think that we [need to] keep our rigorous attitude," Wenger said.
"We are a playing side, and you see that when we are 2-0 up.
"Suddenly the playing takes over, but the rigorous attitude is always to do what the game demands. I believe that today maybe we were a bit too easy at 2-0, thinking 'OK, we'll win the game today'.
"In the Premier League, we have to be conscious in every single game.