Fans react to Granit Xhaka's performance vs Leicester City on Twitter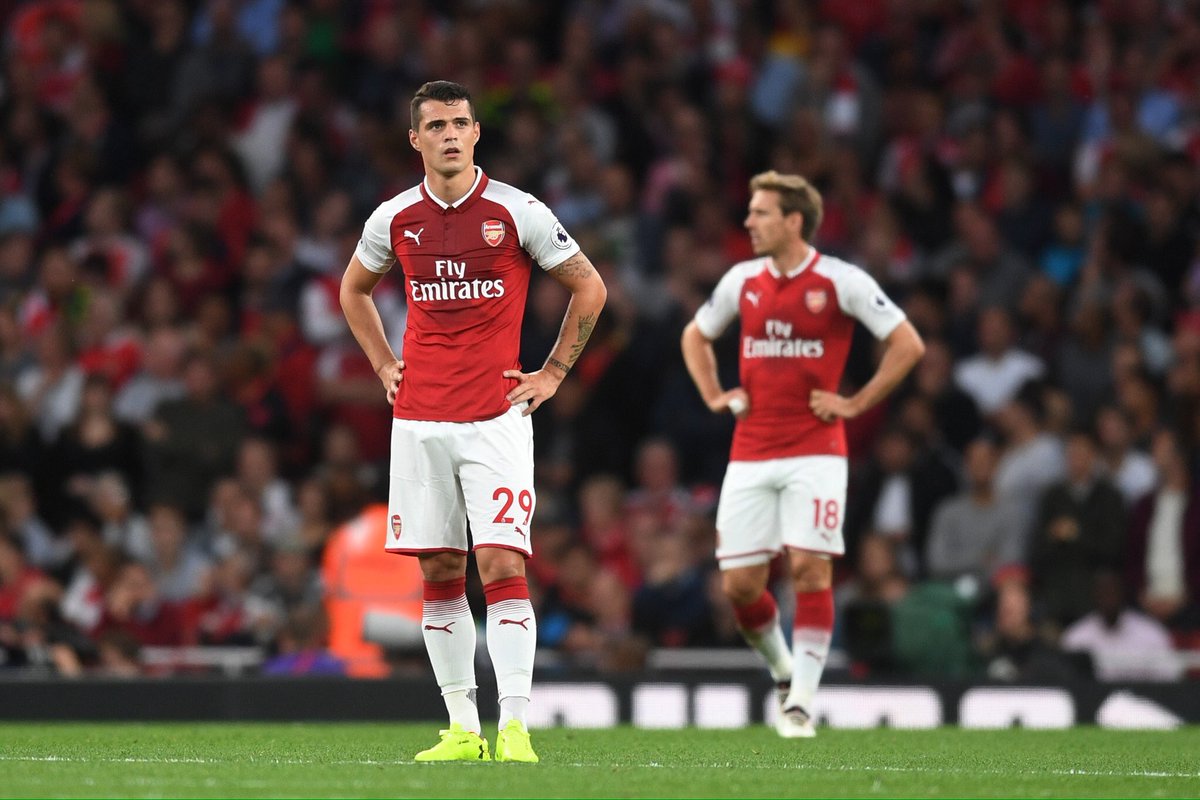 Granit Xhaka received fairly mixed reviews for his performance against Leicester City on Friday evening.
The Swiss international was in superb form for Arsene Wenger's side in the victory over Chelsea in the Community Shield.
But his defensive duties were certainly put to test in the opening game of the Premier League season against Leicester City.
The Foxes managed to find the back of the net three times at the Emirates stadium on Friday, exposing weaknesses in Arsenal's midfield.
But Xhaka did make a vital contribution at the other end as the Gunners staged a late comeback.
And here were tweets about his display…
Xhaka two assists after one of his worst performances, the best players pull something out of a nothing game

— AFC Dan (@afcDW) August 11, 2017
As good as Xhaka may have been, he was at fault for 2 of the Leicester goals.

— S¹ (@MediocampistaCF) August 12, 2017
Not Xhaka's best game by any means, but leaves with 2 assists.. won't see that mentioned in the media. #AFC #Xhaka

— – (@instaafp) August 11, 2017
81/99 passes for Xhaka tonight, created 5 chances, completed 12 long balls out of 15. He is beginning to take more creative responsibilities

— Dezil Dez (@DezilDezz) August 11, 2017
Xhaka & Elneny a disastrous pairing in midfield, they just don't compliment eachother at all. Xhaka is quality, but needs right partner

— Bergkamp & Bergkamp (@Orangeiceman10) August 11, 2017
don't get me wrong Granit Xhaka needs major improvement in his defence game, but the kid can fucking pass and his vision is amazing..

— daniel sahyounie (@danielsahyounie) August 11, 2017